Our hydrophobic fabric protector offers the future in high-tech liquid and stain proofing for fabric, upholstery and clothing. Using the latest nanotechnology from Europe, protectME is an eco friendly, invisible protective coating that repels and protects from liquids, dirt and stains whilst still allowing items to look, feel and smell natural.
protectME is resistant to abrasion, machine washable (up to 30 washes) and environmentally friendly, water-based and odourless. It can be used on cotton, suede, leather, synthetics, wool and silk; and suitable for a range of surfaces inside and outside the home and commercially.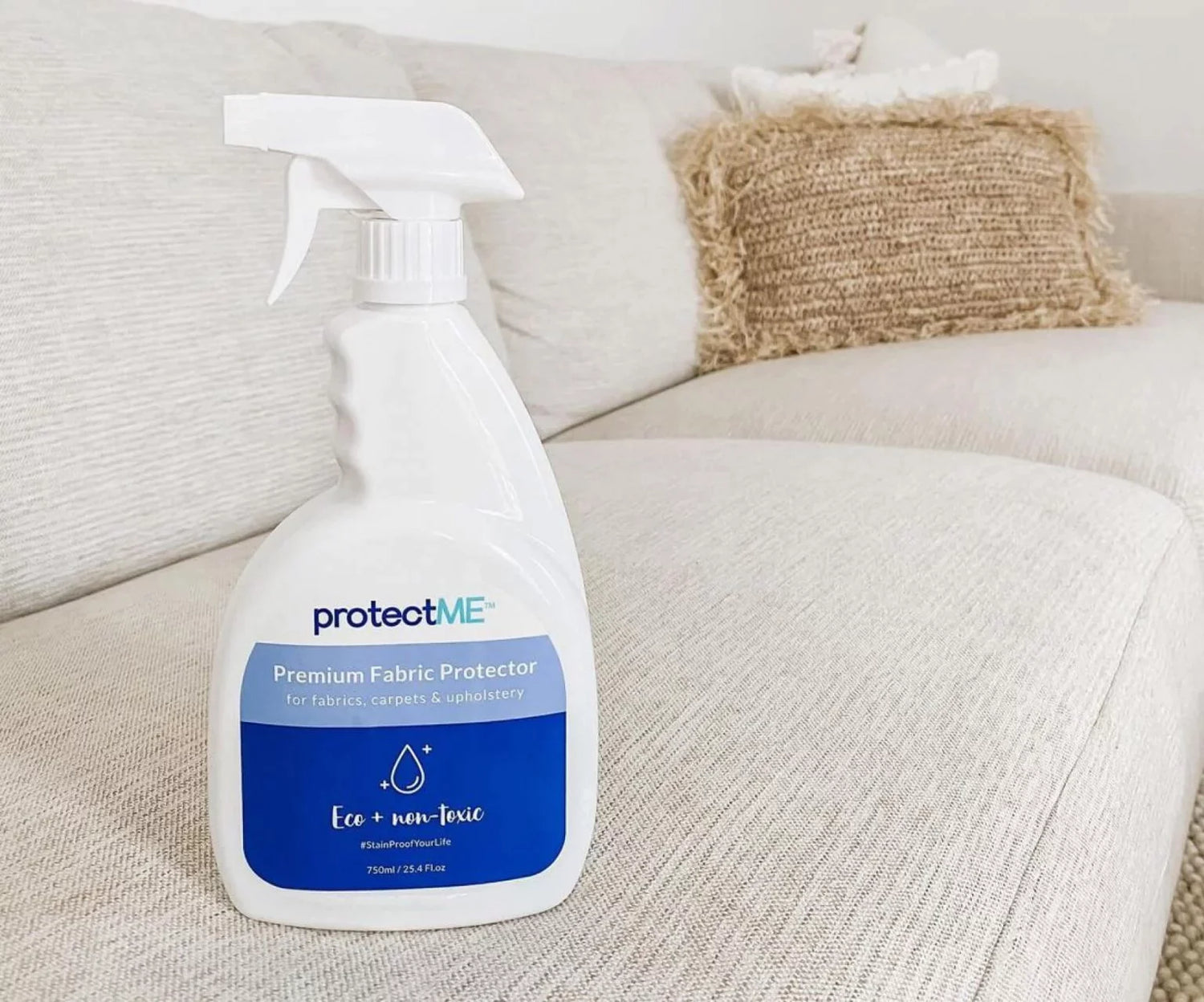 Stain proof your home
protectME is an eco friendly fabric protector & stain guard. Say goodbye to stains and hello to a carefree life with our non toxic, water based fabric protector! Formulated with natural ingredients, this stain guard is not only more efficient than traditional chemical sprays, it's also much, much safer for your family, your kids and pets.
FAQs
How To Use