Help your carpets look better &
last longer with protectME
Carpet and rugs make for a cosy home, however everyday spills, dirt, and traffic can take their toll. Regular vacuuming can help but stains can be hard to remove and consequently reduce the look, feel and longevity of your carpet or rug.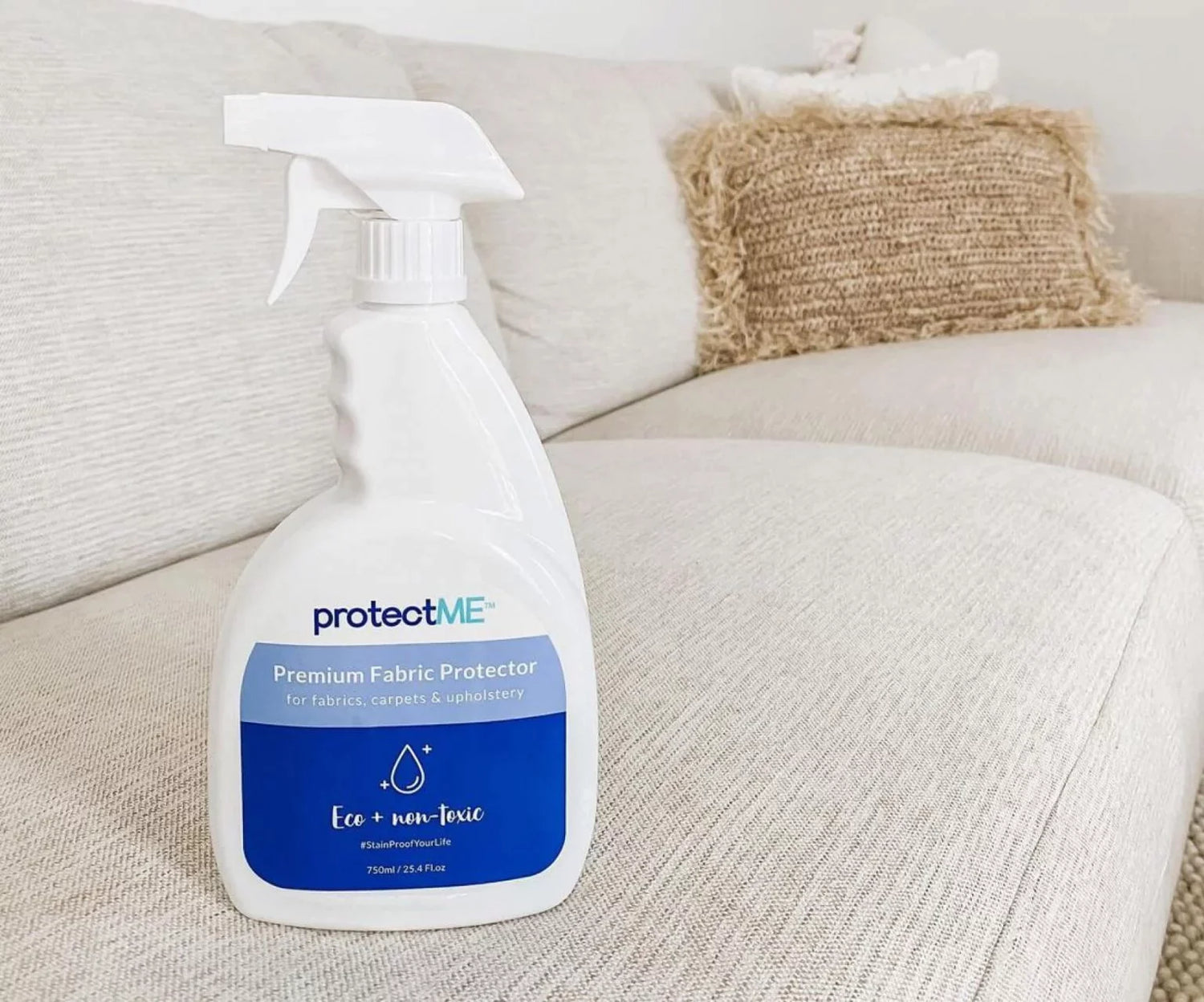 Stain proof your home
protectME is an eco friendly fabric protector & stain guard. Say goodbye to stains and hello to a carefree life with our non toxic, water based fabric protector! Formulated with natural ingredients, this stain guard is not only more efficient than traditional chemical sprays, it's also much, much safer for your family, your kids and pets.
FAQs
How To Use